Poloniex CEO: Institutionalists perceive bitcoin as a tech sector stock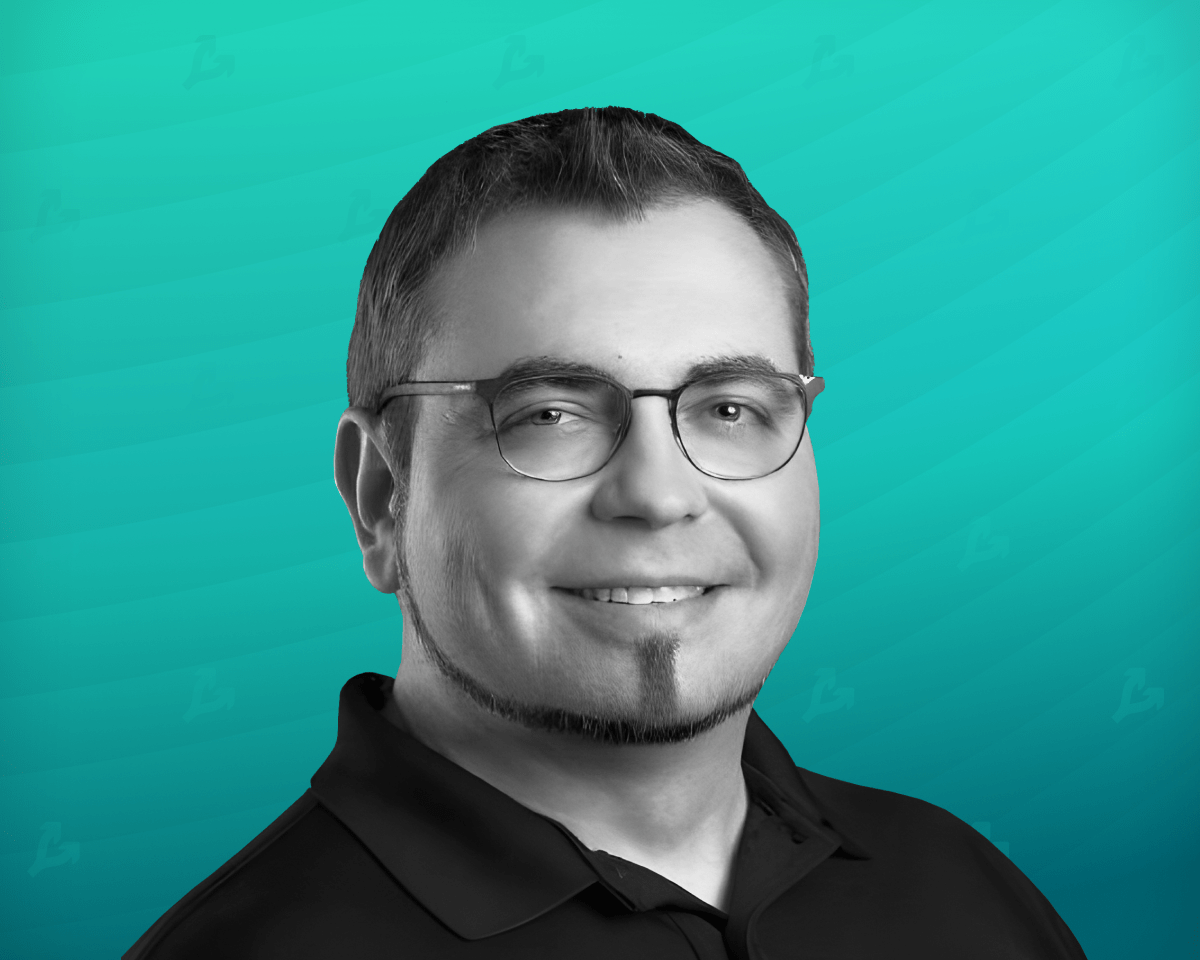 Poloniex is one of the oldest exchanges in the world. Founded in 2014 by Tristan d'Agosta, the platform has changed owners several times: in 2018 it was bought by fintech company Circle, and another year later by a group of investors led by Tron creator Justin Sun.
Sean Scoville is the CEO of Poloniex. Has been on the exchange since 2018. In an exclusive interview for ForkLog, he talks about what Justin Sun has done for Poloniex, what makes CIS users stand out, and whether bitcoin will be worth $100,000.
ForkLog: Hello, Sean! After four years at Poloniex, how would you describe it?
Sean Scovil: Afternoon! I would say it's one of the oldest exchanges that remains an innovator in the crypto industry.
We were the first to launch Tether (USDT), Ethereum (ETH) and Zcash (ZEC) trading. Poloniex was the leader in 2017 in terms of token trading volume, and is now one of the top 25 crypto exchanges according to CoinMarketCap.
Poloniex originally operated in the U.S., but in nine years it has become a truly international marketplace. We now serve millions of traders from hundreds of countries.
Our platform has seen many ups and downs in the crypto market. But no matter what, Poloniex exchanger works fairly and transparently, so we keep our old users and attract new ones.
ForkLog: In 2019, Poloniex was bought by Justin Sun. It had an impact on the exchange's performance?
Sean Scovil: Yes, we switched to the global market. Before that, the focus was only on countries with a lot of investment experience like the U.S.
Poloniex changed its strategy and started to look at emerging markets. This decision has already borne fruit in the Asian region.
ForkLog: In other words, you're making Poloniex more comfortable for first-time investors?
Sean Scoville: Yes, the exchange was created for professional traders, but now we are striving to lower the entry threshold and attract users with different trading experience.
In recent years we have expanded the number of instruments on the platform. Poloniex supports spot and margin trading, as well as open-ended contracts with up to 100x leverage. More than 300 coins in 450 trading pairs are available to users. We also offer some of the lowest trading commissions on the market and substantial rebates for market makers.
We are completing testing of a new trading system that performs hundreds of thousands of trades per second. After the kernel upgrade users will get more liquidity and interface adapted for professionals and beginners. We also plan to add market orders for retail traders, more accurate charts for in-depth market analysis, and convenient margin trading and lending conditions.
Forklog: But these tools are provided by many exchanges. What's so special about Poloniex?
Sean Scovil: We care about the privacy and security of user data and funds, and we invest in protecting them. For example, one of our core values is Vigilant Guardianship, a system that automatically alerts you to risks in cases of suspicious transaction behavior. This prevents account hacks and violations of AML policies .
The team strives to make the exchange easy to use for users from different regions: the website and apps are localized by professional translators. We are also expanding our support staff to be available 24/7.
But the main thing that distinguishes Poloniex from other exchanges is our commitment to our clients. Exchanges come and go, but Poloniex remains a trusted company. Our clients' needs come first.
ForkLog: What trends in the crypto-industry do you see as the most promising?
Sean Scovil: DeFi and NFT are growing well and could be useful for a huge number of industries. NFTs are especially interesting because of their wide range of applications.
Yes, a lot of this is pure speculation. But the need to prove ownership of a digital asset will only increase in the future. This is due, among other things, to the development of meta-universes, whatever form they take.
ForkLog: And Poloniex is following the trends?
Sean Scovil: Of course we are trying to give users access to advanced technologies and services, such as integration with leading NFT marketplaces. The first experience is integration with the APENFT trading platform.
We offer top GameFi, DAO and Web3 tokens, including Axie, Filecoin, ApeCoin, Uniswap and others. To make DeFi more accessible to users, we've partnered with developers of industry-leading ecosystems like Fantom and Polygon.
Overall, we're committed to empowering people around the world to truly participate in the global economy and enjoy convenient financial services. To do this, we follow trends and try to be the first to list interesting new projects.
ForkLog: You mentioned about entering the global market. What are your top priorities??
Sean Scovil: Our focus right now is the CIS and Asia-Pacific. Next we want to expand into the Middle East and Latin America.
In each region we are building a local team that better understands the local cryptocurrency community and its needs.
ForkLog: And what are the specifics of Eastern European communities?
Sean Scovil: These countries have a very heterogeneous customer environment. On the one hand, there are a lot of professional traders, on the other hand, there are a lot of novice users who are looking for simple investment solutions.
For this reason, we are solving two tasks: expanding the list of services and tools for professional clients and developing a training program for beginner investors. Part of the lessons are already available on Polopedia, the platform about trading on financial markets.
ForkLog: Poloniex follows European sanctions due to war in Ukraine? Do you have restrictions for users from Russia?
Sean Scovil: Personally, I'm deeply saddened by what's happening in Ukraine. War is terrible, it should be avoided at all costs.
But Poloniex remains a neutral platform. We are committed to decentralization of the global economy, which goes beyond political boundaries.
On this basis, we continue to provide services to all users, including Russian citizens. Our legal team is closely monitoring the situation and will keep us informed of the changes we need to consider.
ForkLog: Tell us more about Justin Sun and his investment in Poloniex.
Sean Scovil: His Excellency Justin Sun is one of the industry's pioneers and a big fan of blockchain technology.
As Grenada's ambassador and permanent representative to the World Trade Organization, he promotes cryptocurrencies and blockchain technology. He understands that removing barriers to the global financial infrastructure will benefit everyone: crypto-enthusiasts, ordinary people, businesses and entire countries.
For Justin Sun, Poloniex is a key component in the transformation of the global financial system. How Binance and BNB Chain, Poloniex and Tron will evolve each other in tandem.
ForkLog: What are your predictions about market dynamics? Do you believe in bitcoin at $100,000 in the near future or is such a price not realistic yet?
Sean Scoville: It's hard to predict given the current situation. The market is affected by inflation, the war in Ukraine, rising interest rates and the fact that institutional investors see bitcoin as a tech sector stock.
In the short term, the price of bitcoin will fluctuate. Nevertheless, many projects are receiving significant funding, which means the industry has potential.
Bitcoin is unlikely to be worth $100,000 in the near future, News – Page 3 – but within a few years the price will definitely soar.